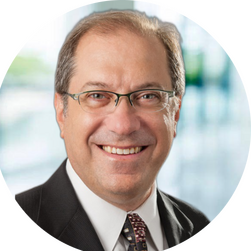 Keith Brooks
B2B Whisperer - CEO
B2B GTM and Pricing Strategist, CMO for Hire
US: +1 561-289-4731
Israel: +972 (0)58-661-6987
UK: +44 (0)203.769.1006
---
All links open in a new browser window
Here
is a video interview I did around collaboration, messaging and technology
<!details>
2023
October - Times of Israel Guest Blogger: The Waiting is The Hardest Part, We Aren't Turning the Other Cheek, What Do You Say? What Do You Do?
October - Quoted on the Pursue the Passion blog, Topic: Why Are You Passionate about Diversity and Inclusion? under the subheading, Making a Critique of Exclusive Diversity Approaches
June, October, November - English Speaking Network Presentation "How to Build a Presentation in under 24 Hours"
April - Podcast guest on Episode 16 "Are You Happy Business Podcast"
April - The CIO Circle did an interview with me
April - Podcast about Ai and B2B Marketing with a view to the future within the industry at this link
March - Presented a 1.5 hour webinar for OpenNTF.org called TOTP - This is the Way
I start at the 6 minute mark, the video is on YouTube
February - Presented a session at the annual ITA - Israel Translation Association conference about Ai
and job futures: To Grow or NOT To Grow, That is not the Question, But the Imperative
February - Guest on the Sales Enablement Collective podcast
February - Quoted in Collabria's blog post How to Inherit a Portfolio of Upset Clients

January - Quoted in Smartling's blog post"App Localization 101: What It Is, Why It's Important & Best Practices"
2022
2021

Quoted in the Convin ebook "How to Sell Faster in 2022" available here.
Also available here.

Presentations given at the Collabsphere 2021conference.
The first was about TOTP (Time-based One Time Passwords) and MFA (Multi-Factor Authentication) called "Yes, It's #1 it's TOTP!".
Slides are here and the video from the session is on you tube here. It can be downloaded from here.
<!iframe src="" title="TOTP Session from October 2021" width="320" height="180" data-src="/videos/totp_oct21.mp4" frameborder="0" allow="accelerometer; encrypted-media; gyroscope; picture-in-picture" allowfullscreen><!/iframe><!br> The second session was about Directory, AD Synchronization and Passwords

2020
2019
2018
2017
2016
2015
2014
2013

"How To Become A Dual IBM Champion" temporarily unavailable

Video Interview - What is an IBM Champioon from IBM Impact 2013

IBM Social Business Insights Blog(Not all Links are working , this will be fixed as I find them)
October 15 - <!a href="https://www-304.ibm.com/connections/blogs/socialbusiness/entry/who_saw_your_slides%3F_six_more_tips_on_getting_more_shares_%28part_2%29?lang=en_us" target="_blank">Who saw your slides? Six more tips on getting more shares (Part 2) Internet ate this one, so far
October 7 - <!a href="https://www-304.ibm.com/connections/blogs/socialbusiness/entry/who_saw_your_slides%3F_four_tips_on_getting_more_shares?lang=en_us" target="_blank">Who saw your slides? Four tips on getting more shares (Part 1) Internet ate this one, so far
August 16 - <!a href="https://www-304.ibm.com/connections/blogs/socialbusiness/entry/what_scares_dracula_about_being_social?lang=en_us" target="_blank">What scares Dracula about being social? Still looking for it
June 10 - Curbing your social media habits once a week
May 8 - <!a href="https://www-304.ibm.com/connections/blogs/socialbusiness/entry/ibm_champions_make_an_impact_video_blog?lang=en_us" target="_blank">IBM Champions make an Impact: Video Blog Looking for it still
May 4 - What if the Death Star Got Social and Darth Vader Ruled?
April 25 - Making Time for Social
January 30 - Social Lessons from the 3 L's
2012
2011
2010
2009
2008
2007
1998



URL: https://keithbrooks.com /index.shtml
Last Updated: Tuesday, 07-Nov-2023 16:17:33 Jerusalem Standard Time
Copyright © 2001-2023 Keith Brooks